Sir John Kaputin KBE, CMG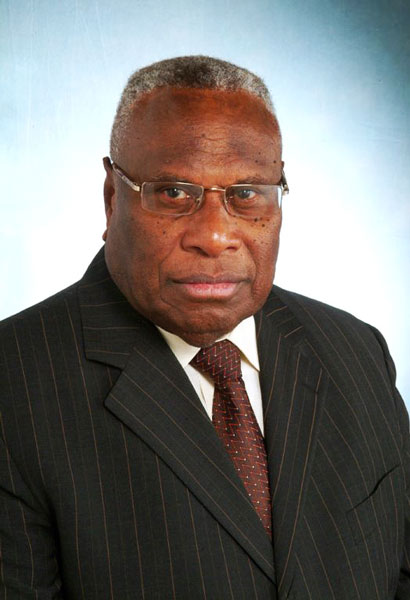 Sir John Kaputin: Inducted into the PNG Sports Hall of Fame in 2011. PHOTO: Courtesy of Sir John Kaputin.
Born: July 11, 1941
From: Matupit Island, Rabaul, East New Britain Province
Sporting Achievements
Sir John excelled in sports at the Rockhampton Boys Grammar School and was a recipient of the Archer Cup in 1958 and 1959 for being the top junior athlete of the school after winning the long jump, 100 yards, 220 yards and 440 yards. Along with athletics, Sir John's sporting prowess at school extended to swimming, cricket and rugby league.
Back in Papua New Guinea, Sir John was the first Papua New Guinean national to break the racial barrier when he was admitted to play rugby league for the Kone Tigers Club in the all white competition in Port Moresby in 1960. In the same year he was selected to represent Papua in the annual Inter-Territory Championship against New Guinea. Sir John helped bring Kone a championship in 1961.
Sir John commented on his rugby league playing experiences in those days by saying, "(if) they want to give it to you, as a footballer you say, OK, it's your turn. My turn next time. When I was playing, probably the references to my colour and the sort of things that they said hurt me more than the physical contact. But I always maintained my cool rather than lose my temper because if they are psyching you, you can psych them back by being passive, or you can just get up and smile back."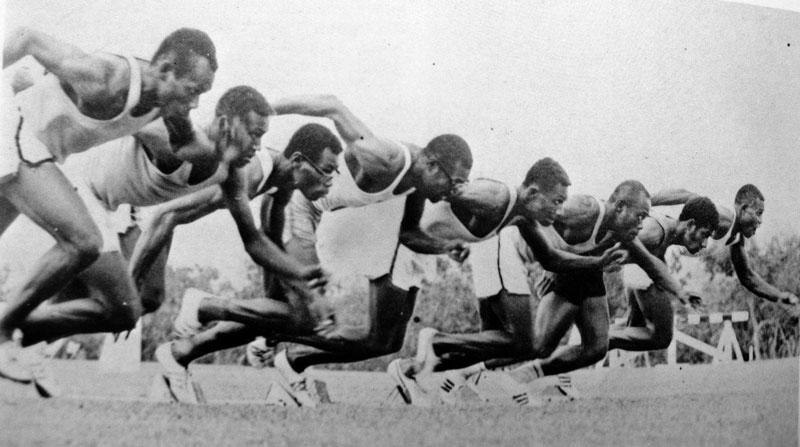 TAKE OFF: Sir John Kaputin (centre) taking on the field during a competition for selection to the national team. FILE PHOTO.
Sir John was again a trailblazer when along with 21 other athletes; he was part of PNG's first team to an international sporting event, the British Empire and Commonwealth Games in Perth, Western Australia in 1962. As the national sprint champion in the 440 yards, Sir John gained selection to represent Papua New Guinea in this event at the games. He ran a formidable 51.4 seconds in his heat, an effort described by Team Coach and Manager, KevanGosper as "exceeding all expectations."